DATE: October 11 – 13, 2010
LOCATION: Nilo Farms – Alton, Illinois
EQUIPMENT USED: Avery® KW-1 pants and shirt, Avery® Finisher® Blind Bag™, Avery® DIY Lanyard, Greenhead Gear® Skull Cap
HUNTERS: Avery® Pro-staffer Mike Hungle
JOURNAL NOTES:
I recently returned from an outdoor writer excursion that took place at Winchester's Nilo Farms in Alton, Illinois. I was one of ten writers invited to learn about and shoot Winchester's new cutting edge steel waterfowl load called Blind Side which will be released next summer just in time for the 2011 hunting season.
The first morning was spent in a classroom setting where we were introduced to Blind Side and given a detailed description of what the new steel load is all about. What I learned was this new load features 100 % hexahedron or hex pellets (6 flat sides) as opposed to round pellets. Since the pellets are flat on six sides, they stack more efficiently than round shot and 1 3/8 ounces of hex shot fits in the same space as 1 1/4 ounces of round shot and still leaves enough room for added gun powder to push the velocity of the big load to 1400 feet per second.
Hex shot flies differently than round shot a new wad system was necessary. After much research, Winchester developed a special front deployment diamond cut wad with three petals that controls the release of the shot without any tilt or yaw. This keeps the shot string on a straight path and results in consistent downrange point of impact.
That afternoon, we were on the range shooting ballistic gelatin, patterning boards and clay targets. I quickly discovered this steel load really responds well to different choke sizes to control the spread and density of the downrange patterns that would shoot any shooting situation from in tight in the decoys with an improved cylinder choke to longer range 45 – 50 yard shots using a full choke for. I also witnessed via high speed camera work how destructive these flat sided pellets were on ballistic gelatin and how the wad released the shot as it cleared the muzzle and headed downrange.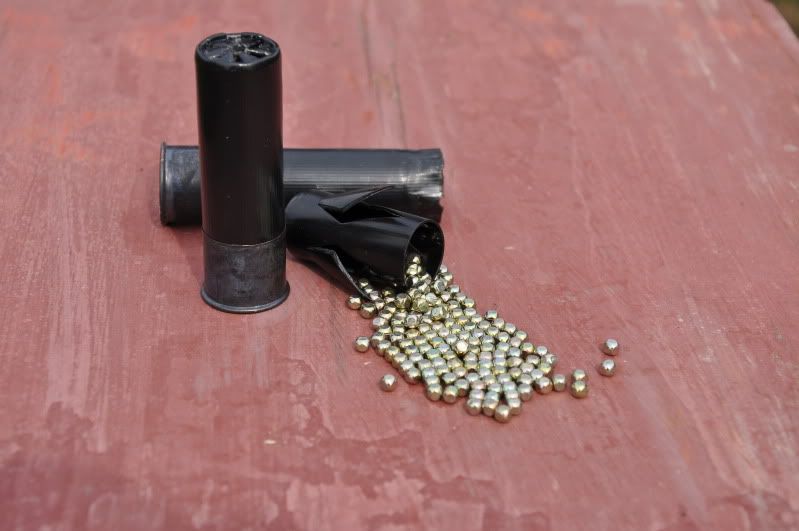 Here's the guts of Blind Side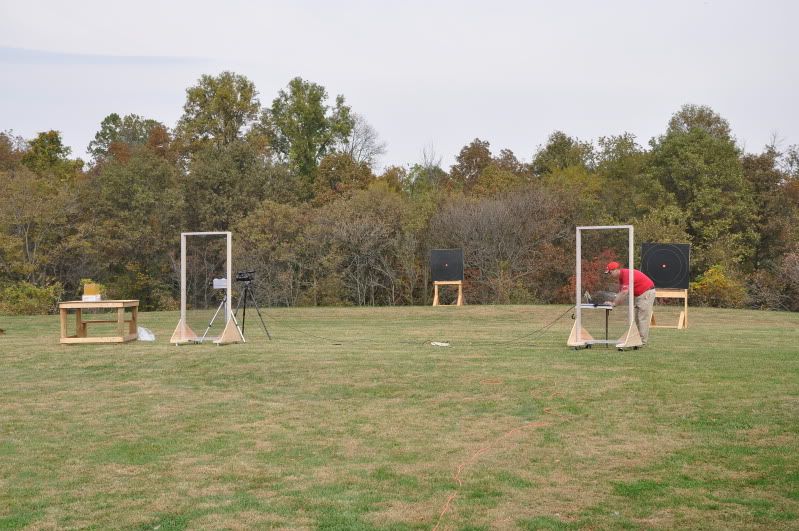 Setting up the camera and computer to capture in slow motion what happens.......
......and here's how it penetrate's the ballistic gelatin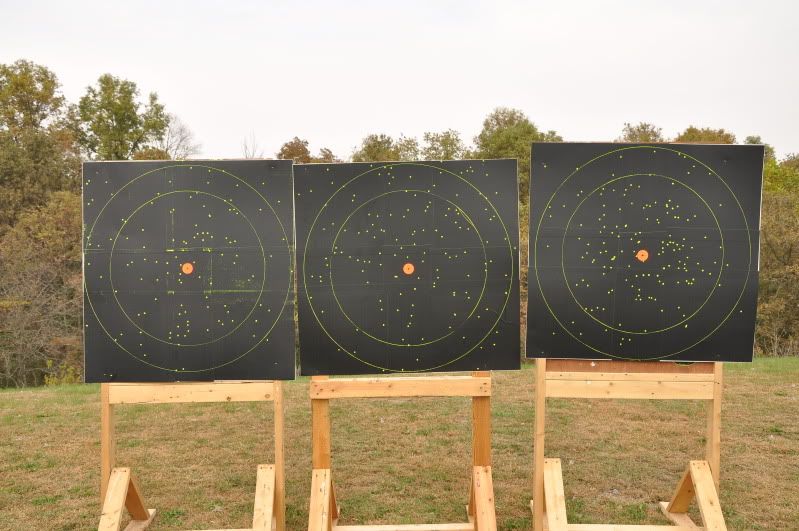 Pattern Boards @ 45 yards using L- R Improved Cylinder, Modified and Full Choke show how this load reacts to choke tube changes.
On day 2, I had the opportunity to shoot flighted ducks at ranges of 30-50 yards using the 3" # 2 Blind Side loads. It was a very windy morning and made for some tough gunning. As I shot and watched other shooters take their turns on the firing line, I was amazed at how effective this steel load is. Many of the ducks crumpled in mid air as if they'd flown into plexiglass or were batted back in the direction they came from. Even birds hit marginally in the back 1/2 plummeted out of the sky. During our shoot, I never witnessed one duck getting hit, flying ˝ a mile away, bleeding out and then tumbling from the sky. They all folded up on contact and then I got to witness some of Nilo Farm's fine Labrador Retrievers at work as they quickly snatched up fallen birds.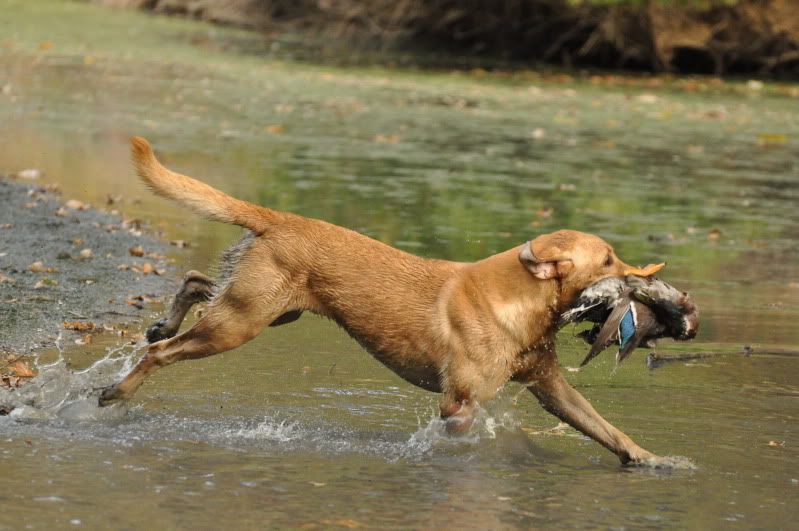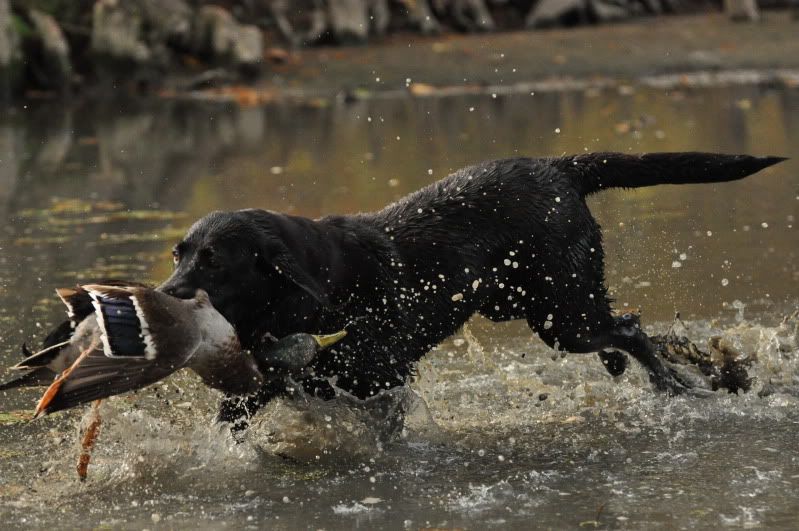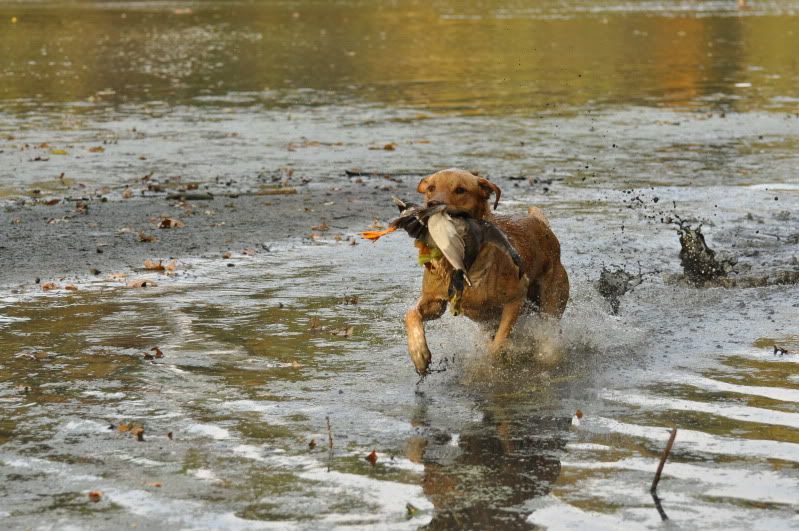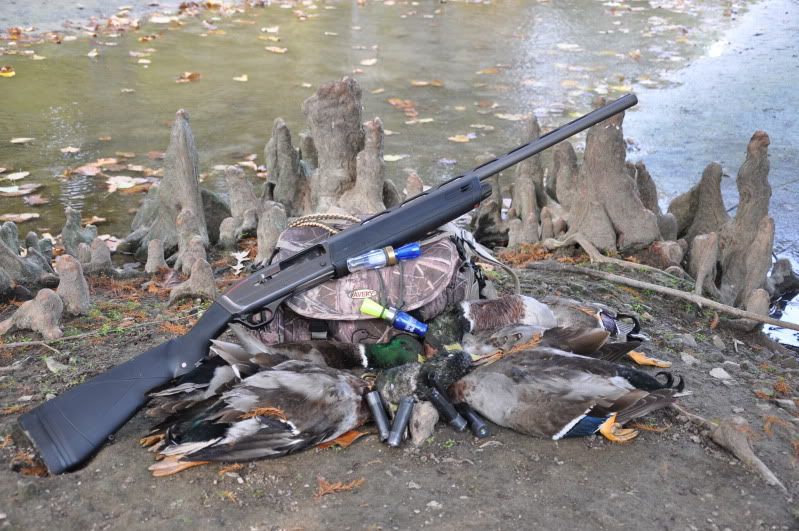 Blind Side shotshells are going to be available next year in 12 gauge 3" 1 3/8 ounce shot and 3 1/2" 1 5/8 shot loads in both BB's and # 2 size pellets. In the coming weeks, I look forward to getting the opportunity to shoot more of these shells on ducks and geese at home while laying in my Ground Force or PowerHunter Blind and surrounded by my spread of Greenhead Gear decoys.